Killing Joke
Posts: 205
Joined: 31 August 2013
Location: Your Pants
Gender:
Thanks Received: 104
Mon Nov 04, 2013 1:57 am
NellyO wrote:

The Koch Brothers are interested in far more than oil. They are famous for being heavily involved in both federal and local politics and they fund foundations and so-called think tanks that further their personal agendas.

Members of the Koch family have given to conservative and libertarian policy and advocacy groups in the United States, including think tanks like the Heritage Foundation and the Cato Institute, and more recently Americans for Prosperity. Americans for Prosperity and FreedomWorks are organizations with links to both the Kochs and the Tea Party movement.

Here's one of many articles on the Heritage Foundation website regarding gun control:

http://blog.heritage.org/2013/04/17/mor ... n-control/

Heritage experts urged lawmakers to consider the host of complex factors that contribute to violent outbreaks and to steer away from untested ideas that would restrict the rights of law-abiding citizens. But the plan facing a vote in the Senate today would have much broader effects on law-abiding citizens than it would do anything to curb gun violence.
>>> Sign the petition: Stop Playing Politics with the Second Amendment

Clearly these rich, arrogant fucks are intent on stopping any gun control legislation, and they have succeeded handily. When it comes to this fear of the government taking away your guns, there's no need to worry. The Koch Brothers and the other elites of their ilk have got you covered.

If, as the polls you linked indicate, Americans are less adamant about gun control, that just proves my point more. These shootings come and go and will never have a lasting effect on American culture. So why then would "they" keep going to all the trouble? If these are massively complicated staged events, then they are an endless exercise in futility. It wouldn't make sense to believe the sort of people who would be cunning enough to pull off staged events like this could simultaneously be so stupid.

There are a bunch of good and moral congressman and women out there but the people who seem to get to the very top are highly controlled or for the big conspiracy to destroy America.


They do have chemical weapons and bombs and nukes and other fancy toys. But if they start killing off the American citizens as it stands now they'd face backlash from other countries even. It would get out and it would cause the kind of attention they don't want. Before destroying the people they want to control us and create a world government, they're not going to skip to it before taking our weapons, collapsing our economy, providing a solution etc. It's just not how they work.

In case you hadn't noticed, everything is going hunky dory for the elite right now. There is no need to go to this incredible amount of trouble and turmoil to create a one world government. It already exists. There's always more ordinary means like bogus boots on the ground wars every other decade and perpetual wars like the Cold War, which was then replaced by war on terror. Rich bankers and corporate CEO's and families from old money are doing just fine. For the powerful rich and elite, it's always business as usual and they will never have a need to create the kind of chaos you describe.
I'm really not going to continue to debate when you won't even see what I said about the duo agendas in play. And the Koch brothers aren't really important to me because they just aren't. People see them as super evil I just see them as greedy dicks who will do things to further profit them. They're not like monsanto, or the rand corporation.

I proved your post more? You were wrong. I proved you wrong and you have the arrogant gall to say I proved your point for you.

No.

I proved Americans aren't in favor for gun control when you said that the majority

were

. Don't twist my words or my fact to suit your liking when you were wrong to begin with. That was

your very first point

and I debunked it. So put your money where your mouth is and accept that you might be wrong about more than just one thing because at least I always remain a bit open minded when confronted with different viewpoints or facts.

Everything is not going hunky dory for the elite. I would say everything was a few years back when everyone was asleep and listening to Lady Gaga and wanting to do every little thing to be cool and join the illuminati. But when you start pulling false flags, and people start to look deeply in to every little thing, and people know they are being spied on, well things change.
I think realizations just happened to fast for their liking.

If anything their moves make them seem desperate. They seem less sophisticated and more careless with their actions. A one world government does not exist, a one world currency does not exist, not yet. You can think that if you want to but there's really nothing to support that considering all the dissenting voices against America right now, especially after the Snowden leaks. I would still say we're still pretty divided and the only two countries that always agree on everything is the U.S.A. and Israel.

It's not a mystery that after Sandy Hook, after the Boston bombing, after all these events there's been a wide awakening and there has been some people who choose to remain asleep. So if their gun control agenda does not work, what is the next step? Demonize conspiracy theorists or divergent thinking. Hey, people who believe in their agenda might even turn their guns on us if we express a dissenting view.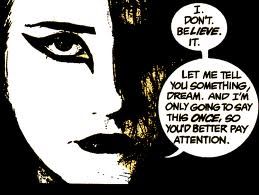 And I don't wanna make a fuss about it

The only certain thing in life is

death

.