Posts: 339
Joined: 09 January 2017
Thanks Received: 282
Sun Mar 12, 2017 8:45 am
Alexis de Tocqueville, a French historian and political thinker observed in his book- Democracy in America (1835)
I therefore believe that
the kind of oppression that
threatens democratic
peoples is unlike any the
world has seen before. Our
contemporaries will find no image of it in their
memories. I search in vain
for an expression that
exactly reproduces my idea
of it and captures it fully.
The old words "despotism" and "tyranny" will not do.
The thing is new, hence I
must try to define it, since
I cannot give it a name. I am trying to imagine
what new features
despotism might have in
today's world: I see an
innumerable host of men,
all alike and equal, endlessly hastening after
petty and vulgar pleasures
with which they fill their
souls. Each of them,
withdrawn into himself, is
virtually a stranger to the fate of all the others. For
him, his children and
personal friends comprise
the entire human race. As
for the remainder of his
fellow citizens, he lives alongside them but does
not see them. He touches
them but does not feel
them. He exists only in
himself and for himself,
and if he still has a family, he no longer has a country. Over these men stands an
immense tutelary power,
which assumes sole
responsibility for securing
their pleasure and
watching over their fate.
It is absolute, meticulous,
regular, provident, and
mild. It would resemble
paternal authority if only
its purpose were the same,
namely, to prepare men for manhood. But on the
contrary, it seeks only to
keep them in childhood
irrevocably. It likes citizens
to rejoice, provided they
think only of rejoicing. It works willingly for their
happiness. It provides for
their security, foresees and
takes care of their needs,
facilitates their pleasures,
manages their most important affairs, directs
their industry, regulates
their successions, and
divides their inheritances.
Why not relieve them
entirely of the trouble of thinking and the difficulty
of living? Every day it thus makes man's use of his free will rarer and more futile. It
circumscribes the action of
the will more narrowly,
and little by little robs each citizen of the use of his
own faculties

The last sentences are exactly what i thought of when i read this:
At the recent CES 2017 expo

event in Las Vegas, the Korean tech giant announced the "InstaView" fridge as the latest in cutting-edge food storage for the modern world. Equipped with a 29-inch, high-definition (HD) touchscreen display on the door, the InstaView fridge is basically a computer-slash-robot that can create shopping lists,

check the weather and even set cooking timers.

it can even send text message

notifications to users' smartphones informing them of what needs to be purchased from the store. Don't feel like opening the door of the InstaView fridge to see what's inside? No worries. The interior cameras can take a live scan and show you right on the HD display what's there, a feature that LG claims prevents energy from being wasted —

even though the camera and

display both require energy to perform this function. The

InstaView fridge also has its own built-in operating system that a family can use to leave each other notes or instructions, all of which the fridge itself uses to "learn" and customize features over time. "Our Smart InstaView Door-in-Door refrigerator will allow users to enjoy their kitchen experience like never before,"

announced Song Dae-Hyun, LG's head of home appliances, before an eager tech crowd in Vegas.

https://arstechnica.com/gadgets/2017/01 ... hing-else/http://naturalnews.com/2017-01-12-invas ... u-eat.html
We truly are living in some sort of 'era of the child'. Where everything is done for us. We are willingly choosing incapacitation.
This E.X.C.E.L.L.E.N.T investigative piece by Nafeez Ahmed on the history of Google (not your average Wikipedia entry) ties in well with the above.
https://medium.com/insurge-intelligence ... .16cwbxue7
It was a massive eye-opener for me and sitting down to read pieces like that one always feels like......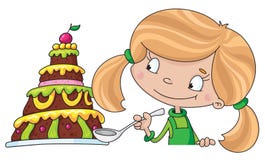 I just love that kind of work. I have to warn you that its quite long but very worth your time (for those who haven't read it anyway). Because of it, i was finally able to understand why it was 'natural' for Regina Dugan (former head of DARPA-Defense Advanced Research Projects Agency), after her term expired, to go work for Google.